Districts and projects with 5GDHC networks
On this page you find an overview of neighborhoods and districts with 5GDHC networks (anergy networks). The data is partly taken from a scientific publication. If you know of another district in which heat is supplied via a 5GDHC network, we would be pleased if you would submit our survey form for this district. The 5GDHC network will then also be listed on our site shortly.
Experiences from existing districts with 5GDHC network
The concept of 5GDHC networks for heating and cooling supply in districts is still relatively new and unknown - and this despite the fact that the technology has been successfully in use for decades. In order to increase the acceptance of 5GDHC networks, we have set ourselves the goal of making information on numerous districts that have already been implemented available to planners and decision-makers. This helps district developers to learn from experiences of past 5GDHC projects and build on the state of the art. Therefore, the table below provides an overview of implemented district solutions with 5GDHC network. By clicking on the district name, detailed information about the project can be viewed.
If you have questions about any of the listed districts or would like to contact operators or planners, feel free to
contact us
.
You are planning a district with 5GDHC / anergy network? Test the
nPro planning tool
. It was developed especially for the early planning phase of 5GDHC networks.
Comparison of technical features
Detailed information on the technical features of the districts can be found on the following pages.
Basic information
Technology
Price model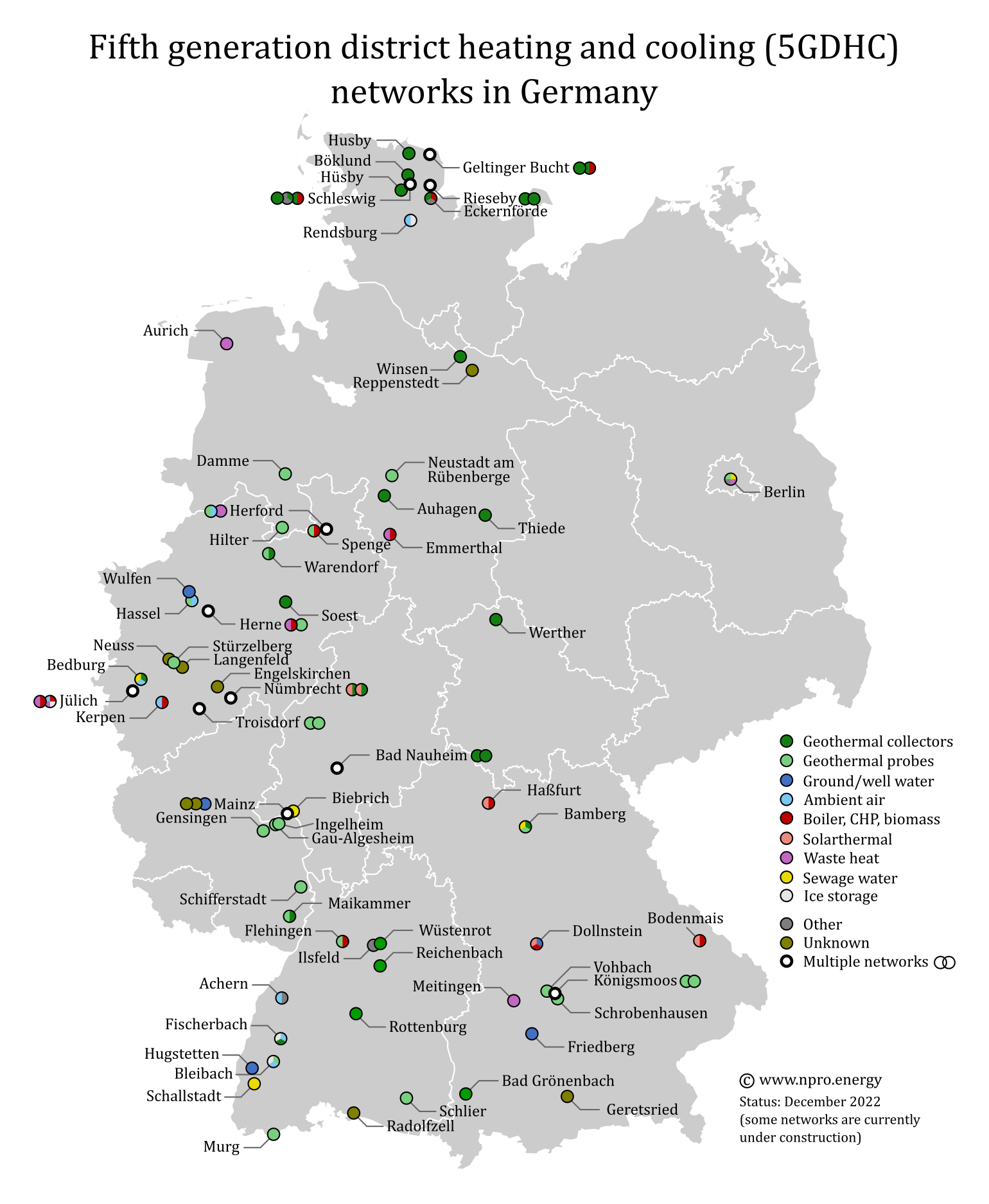 This might also interest you
nPro Webtool
Plan and optimize district energy systems with nPro
Newsletter
Don't miss the launch of our new tool version. Coming soon!